Episode 1: Harpo Marx – The Happiest Nudist in Hollywood
Harpo Marx (of the Marx Brothers) was a genius of physical comedy but, maybe more impressively, he was a nice and fun person who lived a truly happy life.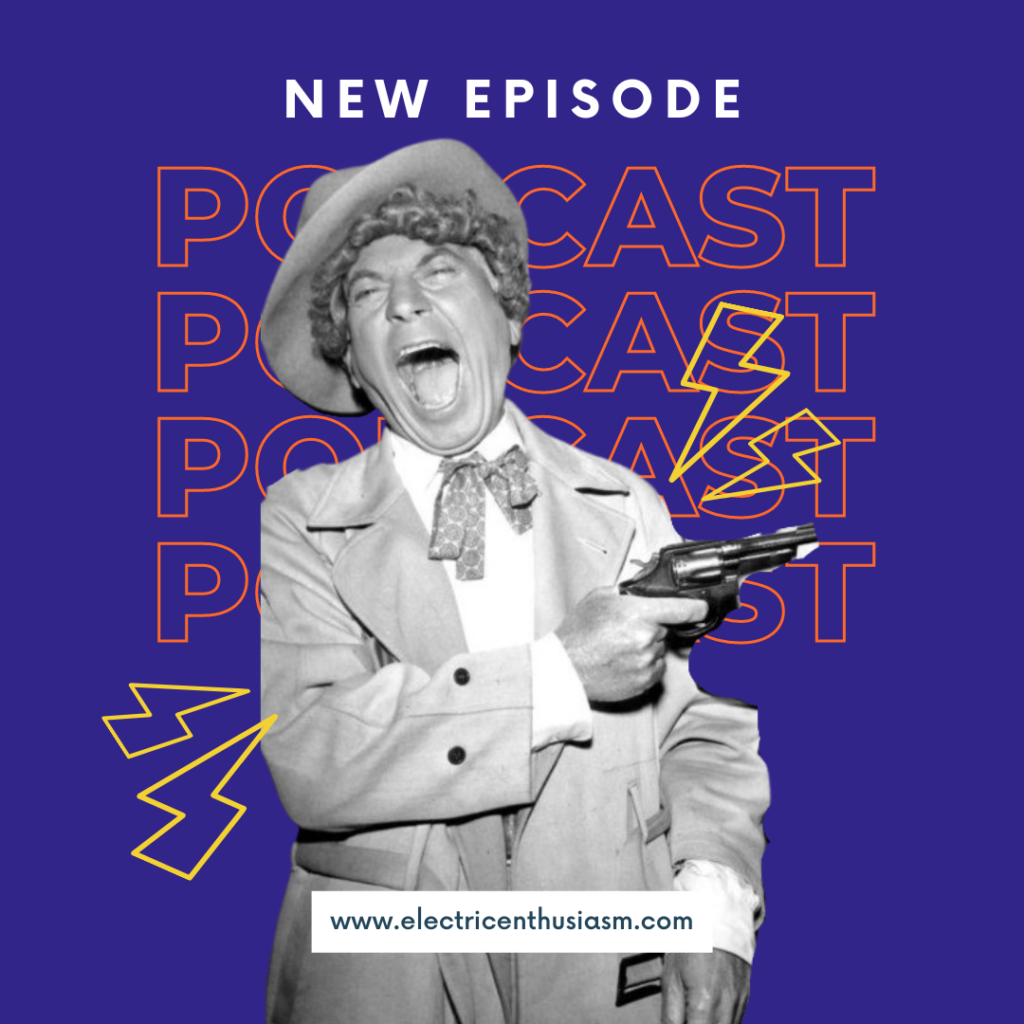 Raised in a poor Jewish family on Manhattan and thrown out of school (literally) in 2nd grade, he still ended up living an incredibly interesting life and becoming friends with people like George Gershwin, George Bernard Shaw and Salvador Dali.
Hear about his most epic pranks and about his occasional nudism. Harpo could (and would) turn any boring situation – like a game of golf – interesting by taking off his clothes.
BTWs include:
Some of the strangest town names in America
Weird vaudeville acts of the 1920s
In our moment of meta, Katie reveals how she came up with the name of the podcast – Electric Enthusiasm – and shares two important quotes about enthusiasm.
Links
2 Marx Brothers movies to start with: A night at the opera, Horsefeathers