Swing Guitar: Preserving A Legacy With Enthusiasm (And Spite)
Swing music is amazing but real swing music that actually sounds like it did in the 30s and 40s is depressingly rare these days. Modern jazz musicians tend to look down on swing jazz and even when they do try to play it, they don't do it right and it ends up sounding more like modern jazz.
Our guest enthusiast in this episode is Jonathan Stout, a band leader and guitarist specializing in pre bebop jazz guitar. He leads eight different bands, but is best known for Jonathan Stout and his Campus Five and the Jonathan Stout Orchestra, both of which he co-leads with Hilary Alexander. His bands have been heralded as some of the world's premier swing dance bands.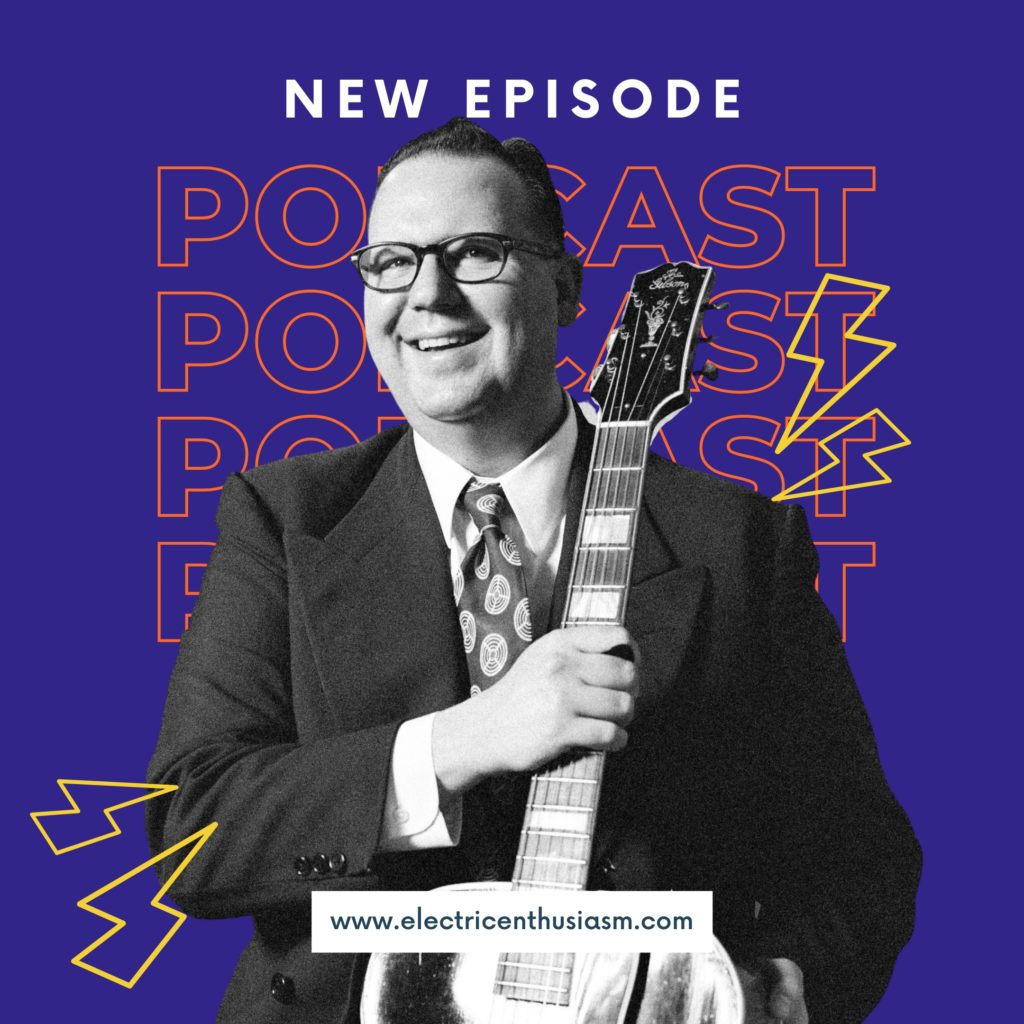 Jonathan is incredibly enthusiastic about preserving the legacy of swing guitar and honoring the people who created and developed the genre.
Hear about:
How Jonathan went from heavy metal electric guitar to jazz music
His main idols in swing guitar, especially Charlie Christian who only ended up recording for two years
His incredible collection of vintage guitars and what "white whale" guitar he dreams of getting his hands on
The time he got the thumbs-up from Norma Miller, one of the original swing dance performers
Jonathan's one simple trick for becoming the best in the world 🙂
Jonathan also plays for us and it's INCREDIBLE!!!
BTWs include:
Racism in jazz
The producer who discovered Billy Holiday, Count Basie, Bruce Springsteen, Bob Dylan and MANY others
In our Moment of Meta we talk about the fourth enthusiandment: Thou shalt not fake enthusiasm!
Links