Modesty Blaise kicks as much butt as 007 but she does it with way more style and way less borderline rape.
Meet the coolest action heroine of the 60s who began her adventures in newspaper comic strips before making her way into novels and some shockingly bad movies.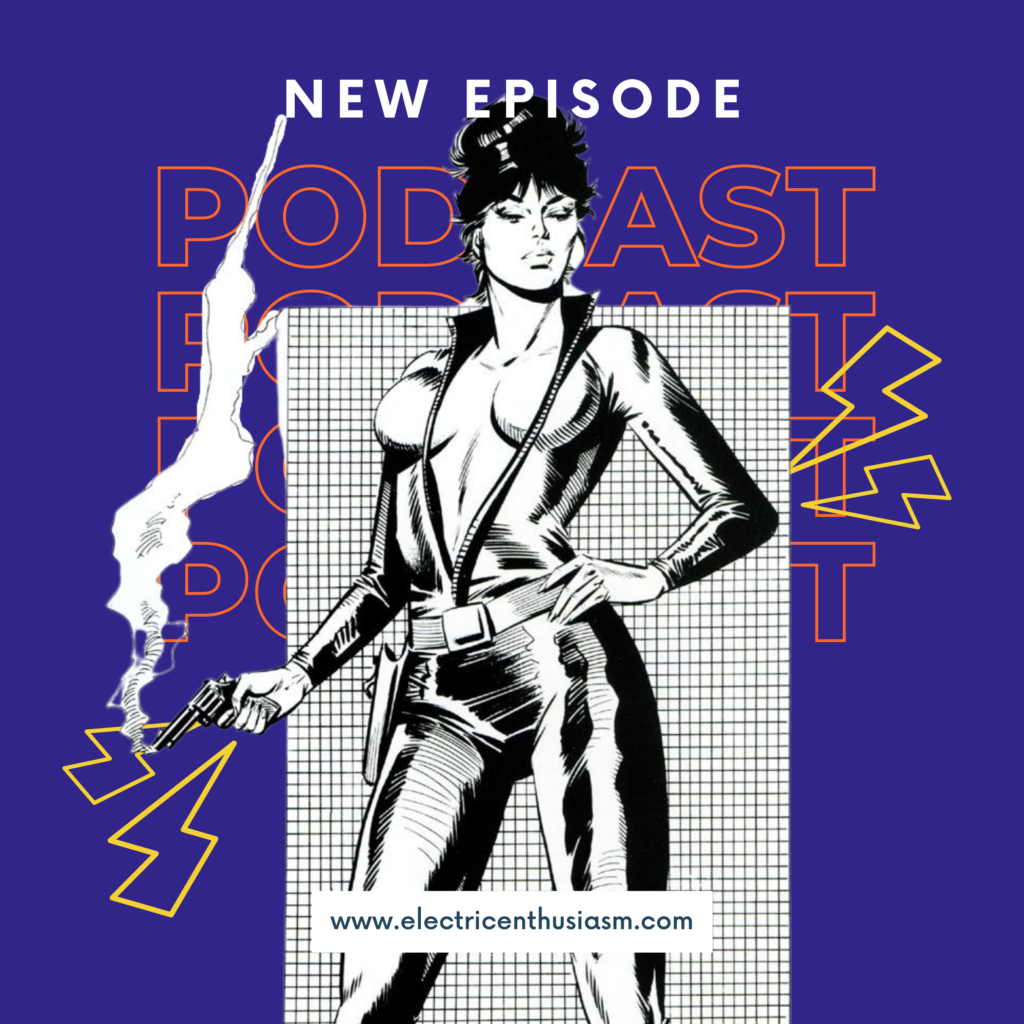 Hear about how feminist the stories are for their time (or any time), including sex positivity, nudity and consent-based sex and how incredibly rare and awesome it is that Modesty was the clear leader and Willie was her faithful follower (not slave).
Alex also delivers a heartfelt plea for Netflix (or someone… anyone) to make a Modesty Blaise show. Both so he can watch it but also to annoy the hell out of all the Men's Rights Activists and conservative pundits.
BTWs include:
Pulp Fiction and what Vincent Vega was reading on the toilet in Butch's apartment
What Katie's mom and Quentin Tarantino have in common
Shoehorned romance subplots and why they suck
Beverly Hills 90210 and Buffy The Vampire Slayer
The trope where every time someone enjoys something, bad stuff often follows
In our Moment Of Meta, Katie talks about the doll called Electric Enthusiasm, which to Alex's surprise is definitely not a sex doll.
Links